I'm Lionel, but pretty much everyone calls me Lio...
I'm born and raised in France, where I first studied…economics….yes, economics! After getting my bachelor degree, I realized that working in the finance was not what I really wanted to do in my life. 
I always loved travelling and discovering new cultures and so at the age of 22, it was about time to live abroad. I first packed my bag to London where I lived & worked for an art gallery for about 2 years. 
Still avid of new adventures, I then decided to go a lit bit further than England. I chose to land in China where I fell in love for Shanghai for nearly 10 years….
Over there I was lucky enough to make a living from my first passion… MUSIC. I was DJing all over China and promoting parties in Shanghai. During my work for the music industry, I bumped into my second passion…DESIGN.

Like everyone else, I started making visuals with Photoshop, but because I never had any formal training, I got frustrated not being able to make my ideas come to life. So, when I went back to France after my exciting years in Shanghai, I first learned graphic design and I worked  for an event agency on the French Riviera. I still felt I needed to broad my skills, so I went back to creative school to learn web design.

Since then I have been a freelancer working closely with creative agencies & clients on a wide variety of projects: Web & App Interfaces (UX/UI), Brand Identities, Websites integration, Visuals & Motion videos…
brands i have been collaborating with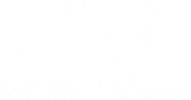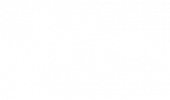 Ready to take your brand further?